Main Page
Jump to navigation
Jump to search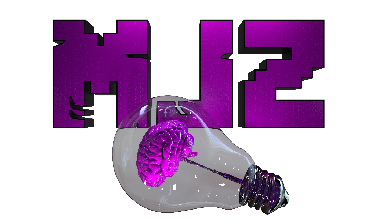 5 articles since
October 03, 2016
.

Make sure to follow the
Rules
and our
Style Guide
.
The MaxwellJoneZ Wiki

Welcome to the official MaxwellJoneZ Wiki, this is the hope of documentation related to MaxwellJoneZ and Todabone team modpack collection! It is partly community-driven encyclopedia created by MaxwellJoneZ and Todabone team mods as well as some friends and fans. It is of course free to use. This wiki is also here to document the changes in the behaviour of the mods included in those modpacks.

Who is MaxwellJoneZ?

MaxwellJoneZ is a gamer and modpacks developper for the popular sandbox-game Minecraft. Designed to bring the game back to the roots, MaxwellJoneZ's modpacks provides a different way to play modded Minecraft. In some of MJZ's Modpacks, all the mods have been deeply optimized and made compatible with each other in order to create a smooth and enjoyable gameplay experience. MaxwellJoneZ and the Todabone team added some layers of complexity to the original game, introducing deep and complex game mechanics, tweaked hundreds of recipes, re-planned the world generation, created a huge number of new items, applied changes to the scenic world-generation, and much more...

Tutorials

Visit MaxwellJoneZ's website to see all the tutorials available!

Here are some useful modpack creation tools.

Modpacks

Wiki Rules

The following general Rules are expected to be followed by all contributors to the MaxwellJoneZ Wiki:

DO

Be Yourself.
Be imaginative.
Be creative.
Use the English language.
Use proper spelling and grammar.
Keep the language formal and objective.
Follow the Guides.

DO NOT

Do not post any kind of spam or vandalism.
Do not advertise.
Do not post any kind of adult or explicit content.
Do not harass, insult, swear or discriminate.

Want to Help?
How a Wiki Works
Consult the User's Guide for information on using the wiki software.